Because AMA started out as a dance and tumbling school back in 2005, many people do not realize that we offer a full music program! Our music lessons are AMAzing! All of our music instructors have degrees in Music Performance and Education.
We began offering music lessons in 2008. We are a performance school and with my background in music, it just made sense. I started piano lessons when I was 7 years old, and then began trombone lessons at 10. I also double majored in Music and Elementary Education when I attended Northeastern University.
Got a young Mozart in your house? How about a drummer? Or maybe a little Adele?
At AMA, we offer group music lessons beginning at 18 months old. We offer fabulous music classes for our little ones called Music FunTime, which introduces our children to several different percussion instruments, piano, drums and voice. We learn to identify dozens of instruments by sound and sight, we learn what pitch is, along with identifying forte and piano, and… we sing!! There is so much to do in this class that the kids run in each week excited and ready for more! Our students can stay in group lessons until age 6 or 7, wherein at that time, they can switch over to private lessons in piano. Some of our students begin private lessons in piano as young as 4 years old. At age 6 or 7, our students can add voice or guitar to their lessons!
Whenever they are ready, we have friendly, patient instructors ready to teach your child the world of music!
Would you like to see some of our music photos?
A proud Music FunTime student holds up her
certificate after completing Level 1 of the program!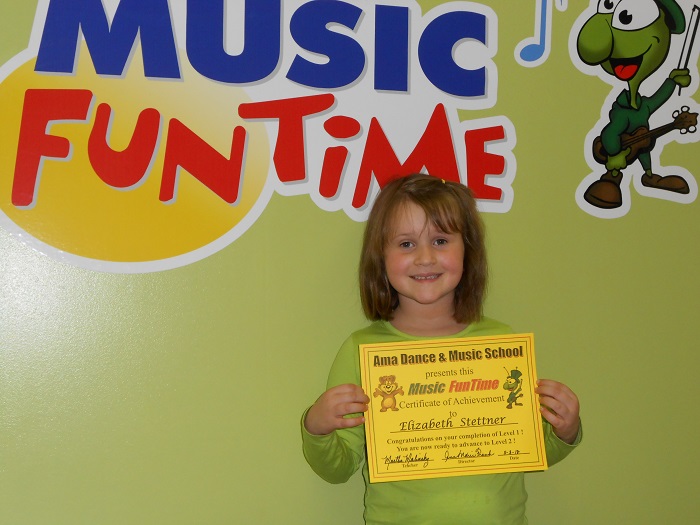 A drummer in the making!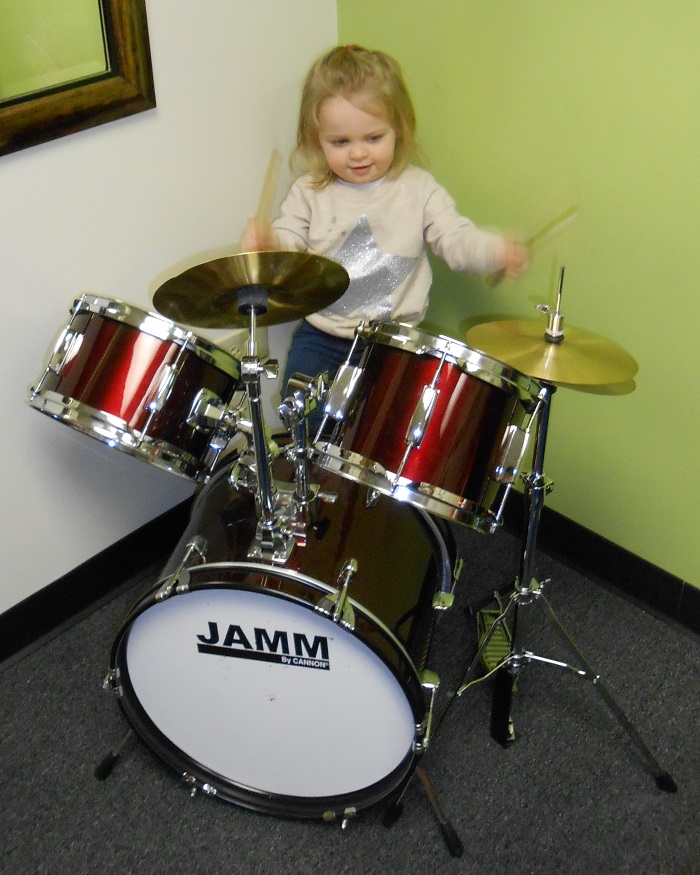 Boys drum too!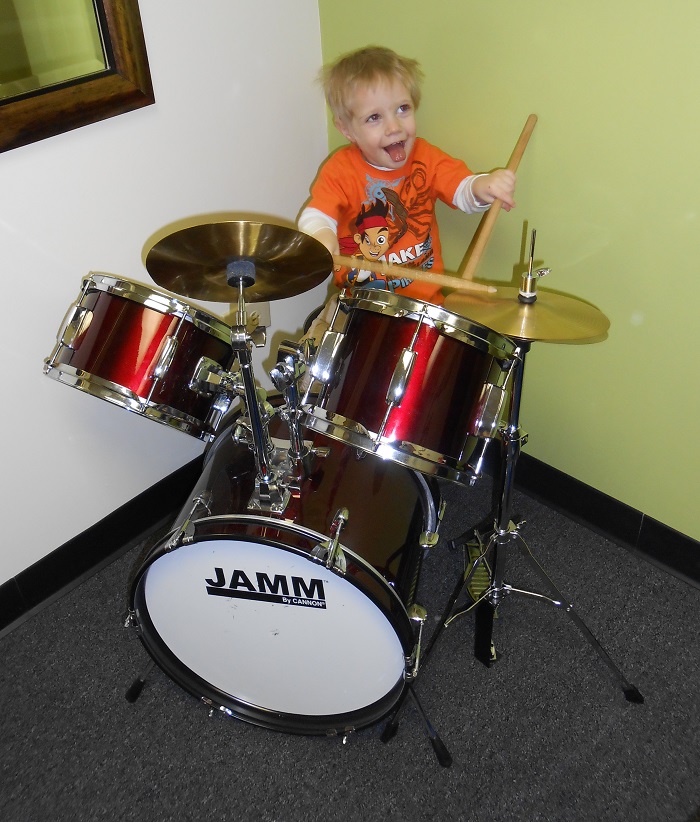 Miss Jessica poses with one of her long-time students, Daniel!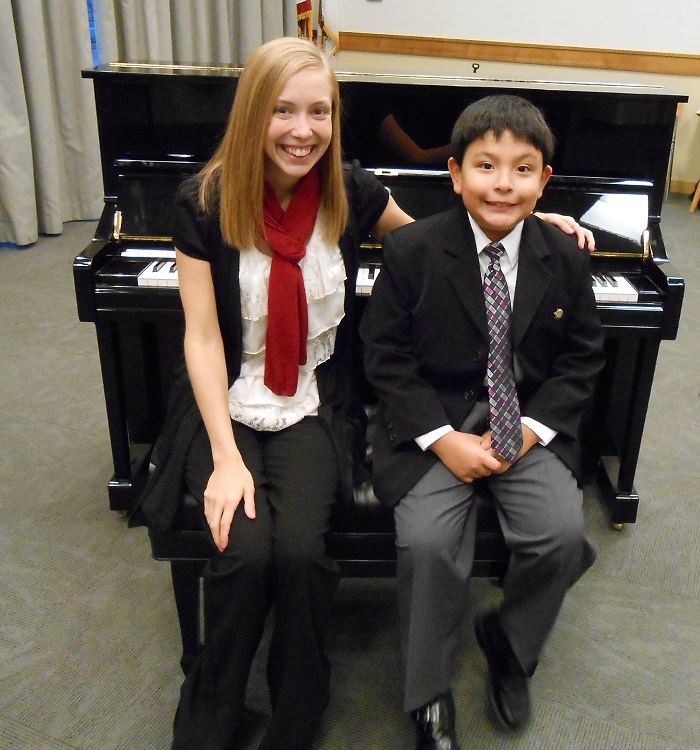 Performing guitar is impressive!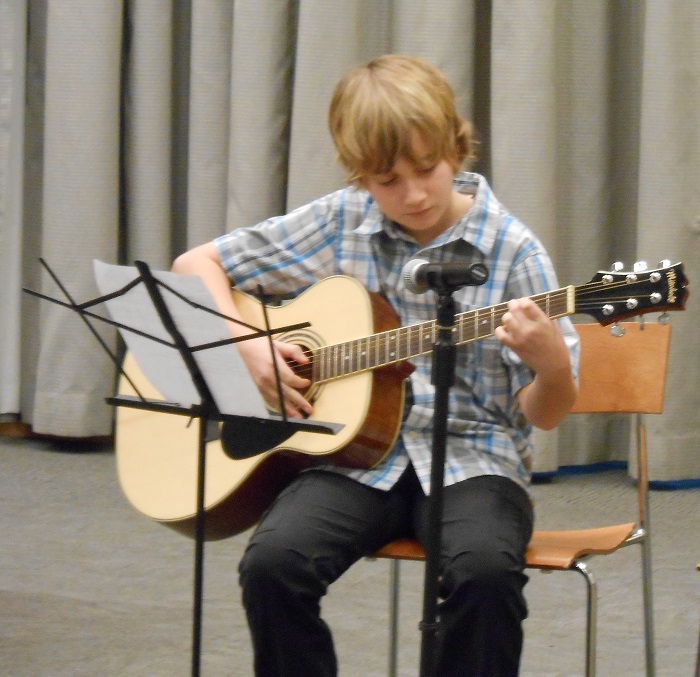 Riley loves her piano lessons!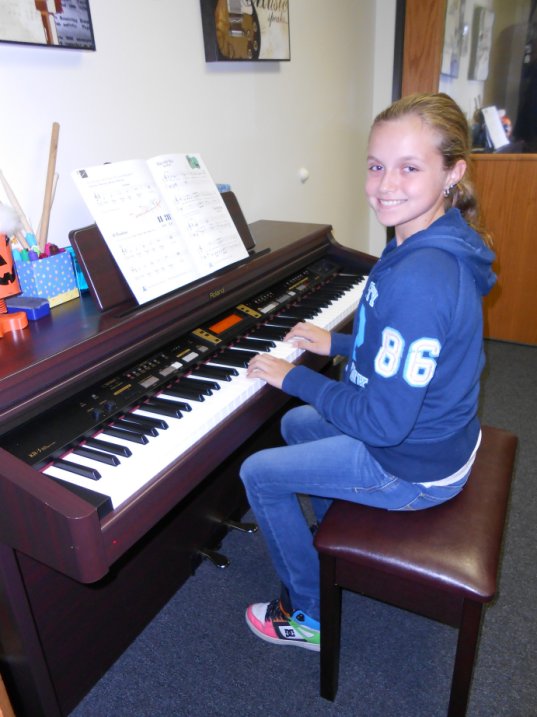 Our Music Pride Wall!
Every music student gets their pic taken and
displayed proudly where EVERYONE at AMA can see it!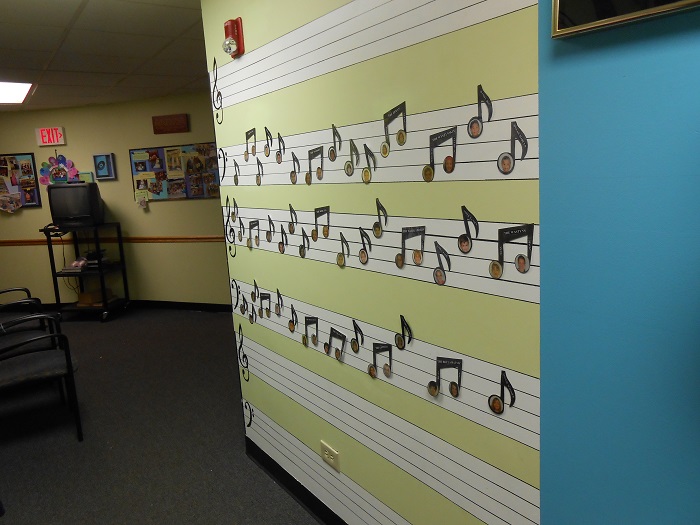 Mr. Greg takes a moment to smile for the camera!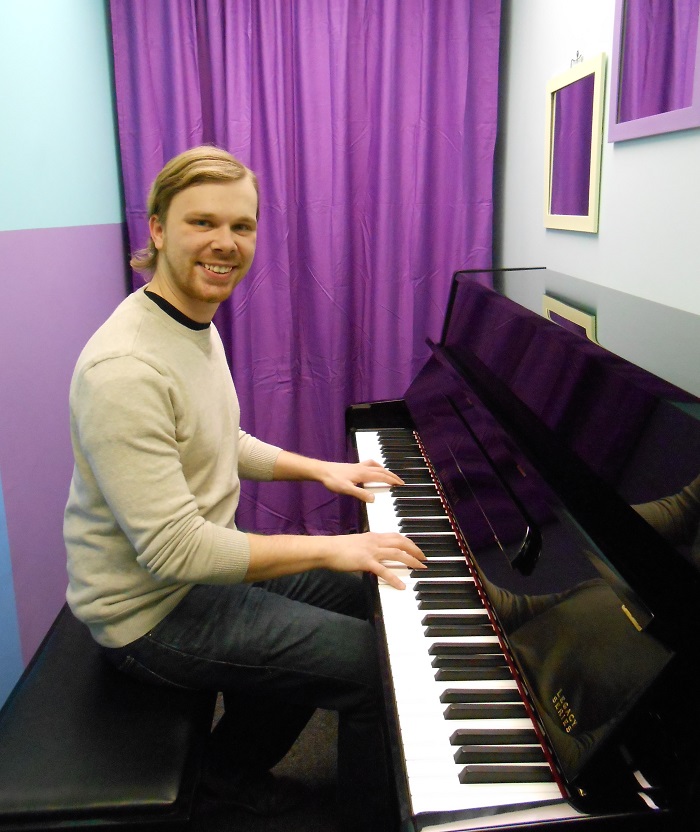 Interested in learning more about taking music lessons at AMA?
Great! Give us a call at 847-299-2233 and we will answer any questions that you might have.
You can also learn more on our Music FunTime page and our main Music Lessons page. You might also enjoy reading Two AMA Music Instructors Perform in Six Piano Ensemble.